Private Dinner Tour in Amsterdam
Spice up your city trip with a private dinner cruise Amsterdam. Select from a variety of boats to enjoy a unique dining experience on the canals of Amsterdam. The private boats are all including a captain, which is also your tour guide during the private canal tour.
Private Dinner Cruise in Amsterdam with local restaurants
The most unique concept for this tour can be booked on the classic saloon boat Undine. The boat is one of the few boats in Amsterdam which has the floating monument status due to its historical character. Saloon boat Undine is from 1920 and served back then as transportation ship between West and East Berlin! This floating luxury boat has been fully rennovated while respecting the original elements of this nostalgic boat. The open sundeck in the back can be fully closed in the winter or rainy weather – or fully enjoyed open during the summer months! 
Classic boat Undine can fit up to 5 persons for a private dinner cruise Amsterdam. Are you coming with a bigger group? Please contact us as well so we can advise about alternatives of bigger boats. On board of Undine, you can select from a couple of local restaurants which are all located on the canals in the Amsterdam centre. The nice part is that there are no surcharges added on the food prices – so the food itself will not be more expensive than eating at the restaurant directly. There are different packages available, but the minimum for a private dinner cruise Amsterdam is 2hrs – starting from 340 EUR excl. food and drinks. However, the company includes a welcome drink for free for any of the available packages! In those 2 hours you can do lunch or dine on the private boat up to 2 courses. If you are hungrier than that, you can also opt for the 3 hr tour which gives you enough time to enjoy 3 or 4- courses!
Drink options on the private dinner cruise Amsterdam
Saloon boat Undine comes also with an onboard minibar – serving you chilled organic white wines, beer (Heineken, Hertog Jan), as well as Champagne. But also soft drinks, coffee and tea are available for purchase during your private tour. Find here an overview of their drink menu.
On request, it is also possible to have specialty drinks on board. You can think of the most popular longdrinks but also cocktails. To be sure to have a classy cheers on board, Undine also only uses real glass on board – so no need to drink from plastic cups / glasses. 
In case you would like to have certain non-alcoholic drinks (Kombucha, fresh juices etc.) the company is willing to try to accomodate also those special wishes.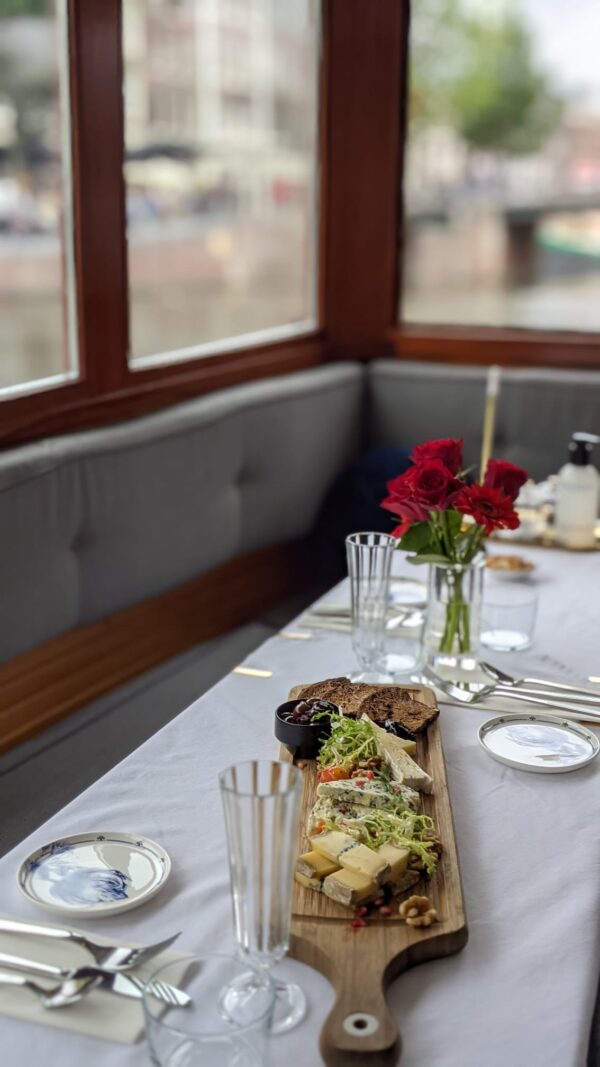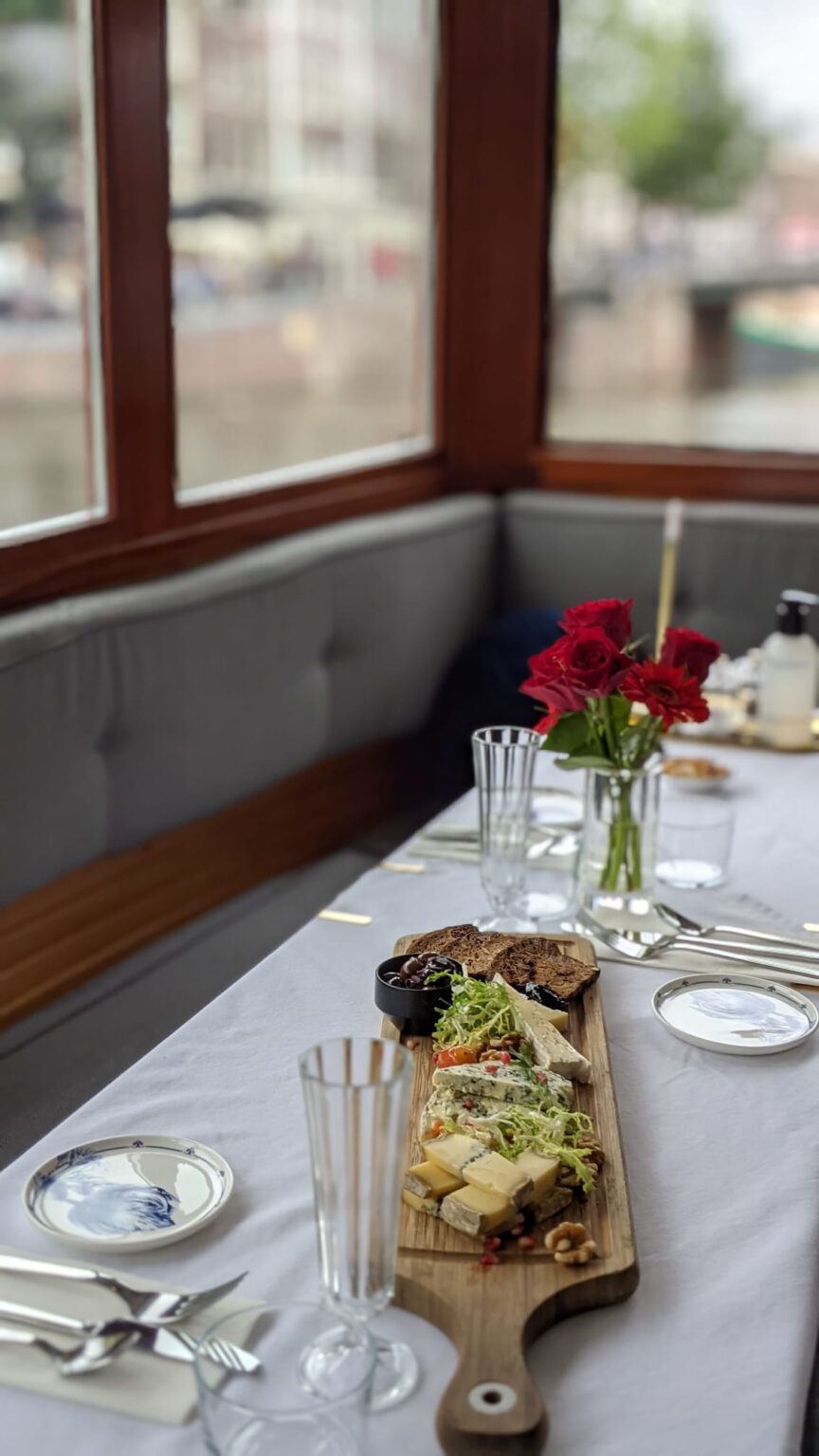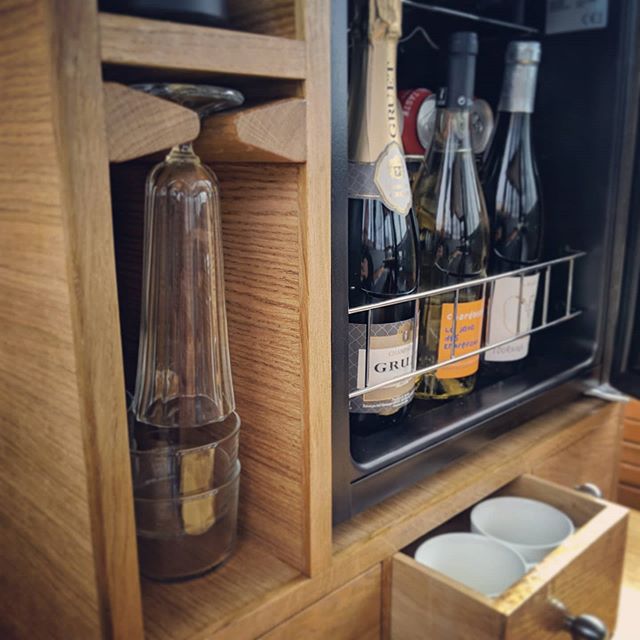 To book a private dinner tour on Undine you can make a reservation via the following ways:
1) Book directly online via the reservation system
2) Use the Whatsapp button on the left corner to make your reservation or contact us via +31 6 390 510 68
You can also call us in case you need further assistance for choosing the right boat. We have also bigger boats available and can also advise about the right boat for your occassion.