Classic boats
Discover the private boat tours in Amsterdam!
Hop on the private boat tours in Amsterdam for a luxurious canal cruise experience on the water. Explore the narrow canals that can only be explored with the smaller boats. Wondering which small boat is right for your private boat tour? You can filter and compare all boats on our home page.
On of the most popular boats is classic boat Undine. The boat fits up to 8 persons for a regular tour and up to 4-5 persons for a breakfast/lunch or dinner cruise. The boat is from 1920 and completely rennovated with every comfort like minibar, heating, double glass and electric engine. It is perfect for smaller groups or for a romantic private boat tour in Amsterdam for two.
You can book the luxury private boat Undine via the reservation system directly or call +31 6 45 25 1000 for any further inquiries.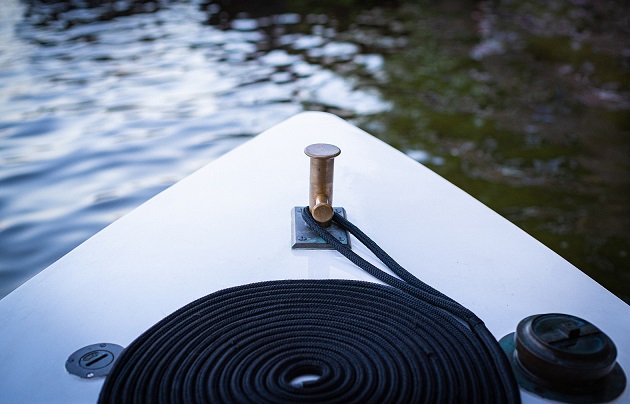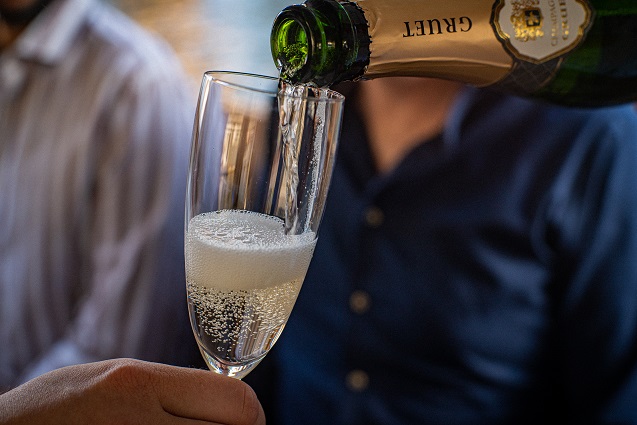 Small boat tour in Amsterdam
For private boat tours in Amsterdam, you can choose from a variety of boats. On a sunny summer day, we recommend booking an open boat. Then you can make the most of the good weather (which doesn't happen too often in the Netherlands) and enjoy your drink in the sun. However, classic Boat Undine is also a good choice if you like to have a hybrid version. The back is an open sundeck and the front has a roof in case you like to seek some shadow when the weather gets too hot.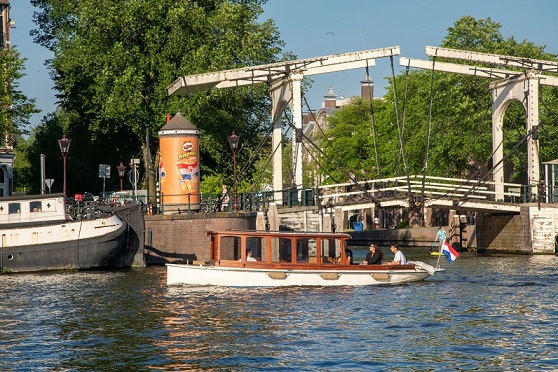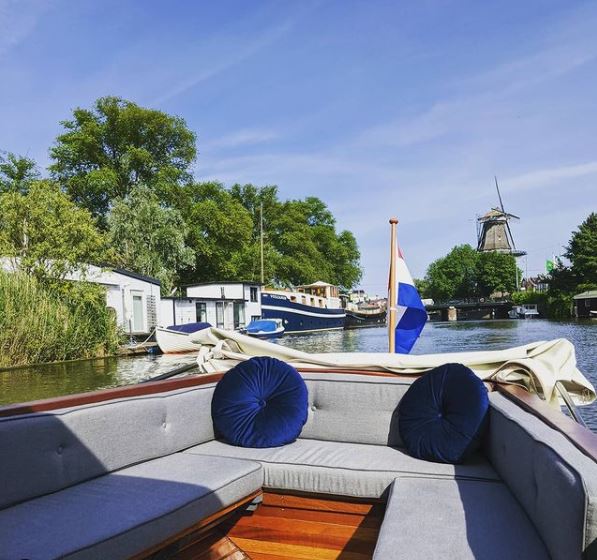 Sun allergic or sensitive? Filter on boats with a roof so you can find shade on very hot summer days. Some of the boats can also have their windows open so that you can get a breath of fresh air during your private boat tour.
What can you expect from a private boat tour Amsterdam?
Small boats are boats with a passenger capacity of up to 12 people. So actually it's not too small. However, some of them can only carry 2 or 4 passengers. With our filter function you can be sure that you will be shown a suitable boat. On the detail page of the boat you can also see its maximum capacity. So if you want to book a very small boat, you can always check that the maximum passenger capacity is low. So you can be sure of a perfect boat selection and enjoy the canal tour to the full!
Please be aware that with a private boat tour with food, you always need a slightly bigger boat than for a tour with drinks only.
In addition, there are small luxury boats, but also simpler small boats. Take a look at the pictures inside and outside of the boats to see if the boat is right for your needs and desired level of comfort. If you are still in doubt about which boat to book or whether it can meet your specific needs, get in touch. If you prefer a classic boat, take a look at our historic boats .