Which boat to rent in Amsterdam?
Rent a boat in Amsterdam – if you are in the city of the many canals for the first time, you will find that the many narrow canals look very inviting. That is why it is advisable to rent a boat in Amsterdam. But those who are spoiled for choice also have a choice. There are a multitude of great boat tour providers on the market. But how do they differ from each other? Aren't the boats more or less the same? In this overview you will find the characteristics of the different types of boats. This is the perfect way to plan your canal tour in Amsterdam! 
Open boat
An open boat is ideal for the warm summer days. They are available in different designs – large, small, historical, modern. The open boats are therefore suitable for many different occasions, be it a JGA (bachelor party), birthday party, anniversary or business appointments. But also a romantic boat tour for two can best be enjoyed in a small historic boat.
Renting an open boat in Amsterdam is therefore suitable for a large number of groups. But be aware that on very hot days the sun can hit your head quite nicely. The open boats do not offer any protection from this. In the event that you are traveling with friends who are sensitive to this, filtering on boats with a roof is suitable . So part of the group can sit under the roof and the other part on the sun deck! So everyone gets their money's worth on the canal tour.
Closed boat
Closed boats are ideal for cold winter days or for rain showers and changeable weather. The completely closed boats offer optimal protection during canal cruises in bad weather. Some boats are even equipped with an integrated heater and most boats have a cozy fleece blanket on board. In this way, even in the worst weather conditions, you will warm up and enjoy the canal cruise to the full. Because even in bad weather, a boat trip in Amsterdam is a great way to explore the city. Who wants to walk through the city for hours with an umbrella when you can comfortably rent a private boat?
Classic boat
The classic boats are mostly the "eye-catchers" on the canals of Amsterdam. Some boats are quite old ( e.g. from 1920 such as the saloon private boat Undine ) – but should not be underestimated when it comes to the interior. There are many exclusive facilities such as a minibar, dining table, heating, music system and fine and comfortable seat cushions made from Sunbrella fabrics.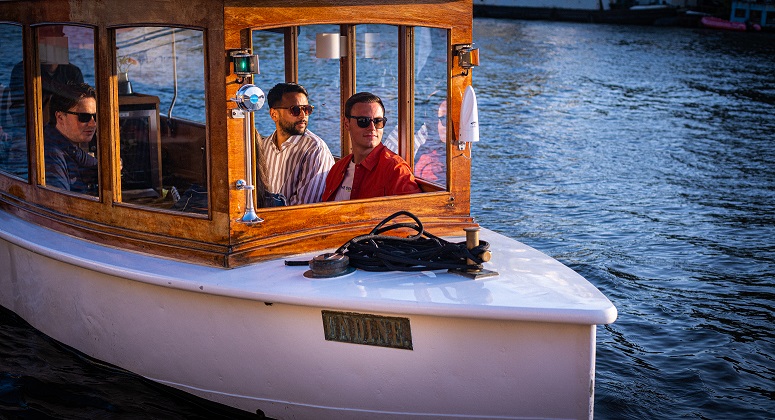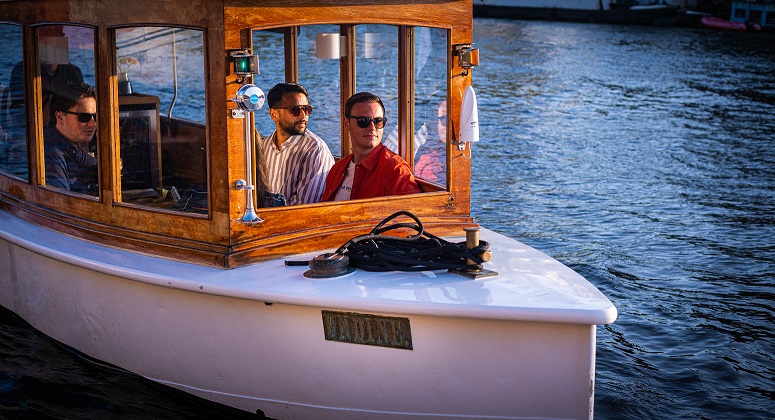 Modern boats
Modern boats are very popular with the younger travelers. They usually offer the necessary comfort for larger groups. So if you would like to rent a modern private boat in Amsterdam, you are welcome to be inspected in our boat overview.
Questions about renting a boat in Amsterdam?
If you still have questions about one of the different boat categories or a specific canal boat that you would like to rent, please call us on +31 6 45 25 1000 . For less urgent inquiries about canal cruises in Amsterdam, you can also send us an email to info@boat-rental.amsterdam .